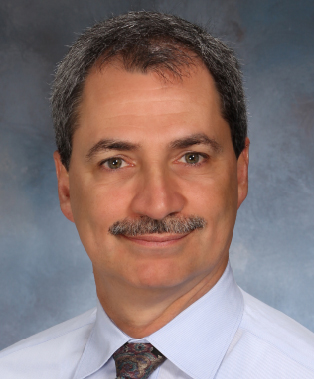 Michael D. Zito, Ph.D. is a Licensed Psychologist and owner of Morristown Clinical and Sport Psychology with 2 New Jersey locations in Morristown and Watchung. Dr. Zito began his career as a Certified School Psychologist in 1983. During his 17 year tenure, he conducted psychological evaluations to assess learning and behavior issues, developed Individualized Educational and 504 Plans, and provided crisis intervention counseling in the elementary through high school levels. Dr. Zito received his Ph.D. in Marriage and Family Counseling at Seton Hall University and earned his license as a Psychologist in 1998. In his clinical practice, he provides individual, marital, family and group therapy and assessments to children, adolescents and adults. In his work with children and adolescents, he utilizes a comprehensive approach by also providing parenting strategies to support his therapy work.
In addition to his clinical work, Dr. Zito authored various book chapters and publications. He published a chapter in ADHD Treatments and Remedies: Top experts share their secrets to success. He co-authored an article in the NJ Psychologist What's New In Pediatric Bipolar Disorder: Resolving Diagnostic Confusion Between Pediatric Bipolar and Attention Deficit Hyperactivity Disorder. His article was featured on the Expert Beacon website Pediatric Bipolar Disorder and ADHD: Differences and how to get help. Dr. Zito is the author of the Family Matters column in the Showcase Magazine which serves 3 counties and 60,000+ readers in central NJ. He provides educational and psychological consultation to several NJ private elementary and high schools. Dr. Zito is an Approved Clinical Supervisor at Rutgers University's Graduate School of Applied and Professional Psychology.
Dr. Zito provides sport psychology services to professional, elite, collegiate, high school and youth athletes. He is a consultant to University teams, private high school athletic departments and sport training facilities. Dr. Zito has extensive coaching experience and provides consultation to coaches. He has earned Certified Mental Performance Consultant designation (CMPC) and is a member of the United States Olympic Committee Sport Psychology Registry. Dr. Zito was nominated to run for President Elect of the Association for Applied Sport Psychology (AASP) in 2013, the world's largest Sport Psychology organization with over 2000 members in 42 countries. He remains active in AASP and is currently the Chair of the Ethics committee. His performance psychology services can help actors, chess players, gamers, dancers, musicians, business personnel, military and special operation forces. Public speaking performance anxiety can also be addressed through these techniques.
Dr. Zito is also published in the sport psychology field. He authored a book Chapter in the 2010 Routledge Handbook of Sport Psychology on Family Systems Intervention in Sport. Dr. Zito has written a chapter Ethical Considerations in Sport Psychology Assessment for the 2018 book Assessment in Sport Psychology Consulting. He is a member of AASP's Ethics committee, he co-authored a newsletter article What's in a name: Some ins and outs of representing yourself. He is a reviewer for the Journal of Clinical and Sport Psychology. Dr. Zito presents regularly at local and international conferences. He is a member of the NJ Psyching Team support for marathon and half marathon events. Dr. Zito has appeared on Channel 9/Fox News and has made multiple radio appearances. His work has been featured in SELF magazine.
Dr. Zito has been an Adjunct faculty member at the Graduate and Undergraduate levels at Montclair State University from 2004-2018. During that time he has taught Clinical and Sport Psychology classes and has been a consultant to University teams. He taught Graduate clinical skills classes at the College of Saint Elizabeth starting in 2014.
Dr. Zito is a member of the following organizations:
Association for Applied Sport Psychology; Fellow Status, Ethics Committee Chair and Member of Future Focus Committee
American Psychological Association and Division 47 Society for Sport, Exercise and Performance Psychology
New Jersey Psychological Association, Strategic Planning Task Force, and NJ Sport Psychology Committee

 

Chair
New Jersey Association of Cognitive Behavioral Therapists
Morris County Psychological Association, Executive board member 2010 to present, President elect 2017, President 2018-19, Past President 2020-2021